Dr. John H. Neeley
Obituary: February 21, 1935 Local Memorial Service for Dr. John H. Neeley

A memorial service for the late Dr. John Henry Neeley will be held at the Paulding Church of Christ, Sunday, February 24th, at 10:30 a.m. The main feature of the service will be the reading by Judge Snook of Dr. Neeley's biography.  This biography was written by Gilbert S. Dey of Lancaster, Ohio.
Dr. Neeley, a well known and highly respected citizen of Paulding, died at Lancaster, O., October 9, 1934.  His chief interest outside of his dental profession was floriculture.  He was nationally famous and admired for his expertness in hybridizing iris, peonies, gladiolas and poppies.  He will long be remembered in the hearts of his friends as one who ideally combined scientific knowledge, rich aestheticism and a deep religious insight.
[For more information:  History of Paulding, Ohio: The Men Who Built the Town 1880-1920.  Don H. Price. 1975. A part of the Paulding County Carnegie Library's secure in-house use only collection]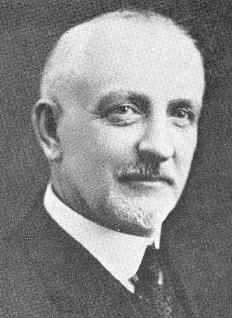 Dr. John Henry Neeley
Dr. Neeley was a prominent citizen of influence in Paulding County. He practiced dentistry in the county and held many influential positions.  He possessed a modest and quiet influence that resulted in enhancing support for the new county Carnegie library. He served as the President of the school board, director of The Paulding National Bank, and was a member of the local Masonic Lodge. 
He was a member of the Ohio Archeological and Historical Society and was on a committee for preparing their papers for publication. However admirable these associations were, perhaps his greatest contribution was in the field of horticulture.
He held memberships in many national flower societies and was a permanent member of the seedling committee of the American Peony Society.